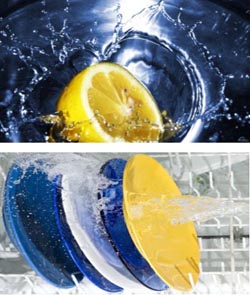 BENEFITS:
Dissolves and Lifts Heavy Staining and Food Deposits – with the grease cutting power of orange oil solvent (D' Limonene).
Safe to Humans and the Environment. FDA-GRAS (Generally Recognised As Safe) rating. Natural and renewable which causes no environmental impact.
Long lasting and Pleasant Citrus Smell. Natural and subtle aroma left by orange fragrance neutralises "damp" odours found in stale cigarettes, toilets, urinals, strong cooking odours retained in carpets, upholstery and soft furnishings etc.
Cost Saving since Formula 3090 is highly effective and reduces wastage.
Anti-Microbial / Disinfectant.
Fully Biodegradable.