Hydraulic Pump & Motor Recondition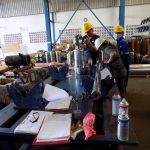 Exceptional technical knowledge, state-of-the-art equipment and full in-house machining capabilities such lathe machine, milling machine, drilling machine, SKF CNC seal machine, give you a flexible one-stop shop
Read more...
General Machines Repair and Recondition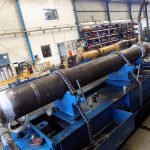 We do a general machine repair/recondition as a part of hydraulic system. We have repaired some machines from manufacture industry such as Roll Machine, Bending Machine, Cutting Machine, Gangway Refurbishment, etc

Read more...
Cylinder Recondition & Manufacture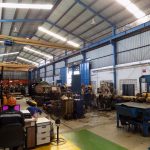 Cylinder recondition and manufacture is one of our main service at hydraulic system repair. We offers cylinder resealing, part repair, part remanufacture and cylinder modification. We are also capably to make custom cylinder

Read more...
Our Partners