INTRODUCING NEW VIPER MARK II WIRE ROPE LUBRICATOR
(with Clareguard GRL wire rope lubricant)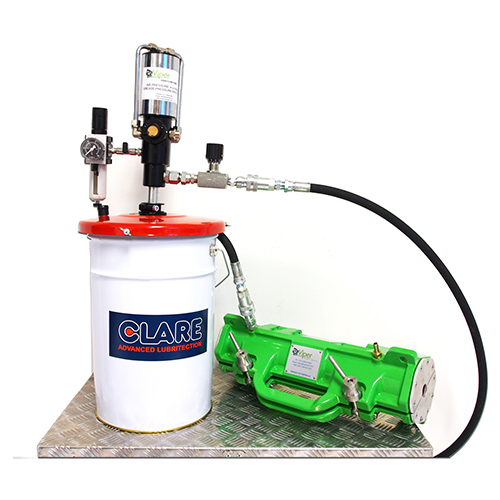 BENEFITS:
Fast & Efficient Wire Rope Lubrication
With speeds of up to 2,000 m/hr, it simplifies and speeds up the rope lubrication process in a single – pass only.
Protects Wire Rope Against Corrosion
Excellent lubrication of wire strands both internally and externally.
Eliminates Manual Greasing
Safe to operate, reduces lubricant usage, less leakage & mess.
High Pressure / High Flow Grease Pump
Optimises grease penetration, displaces moisture from rope core.
Lubricates A Wide Range Of Wire Rope Sizes
from 8mm to 67mm (67mm to 160mm available upon request).